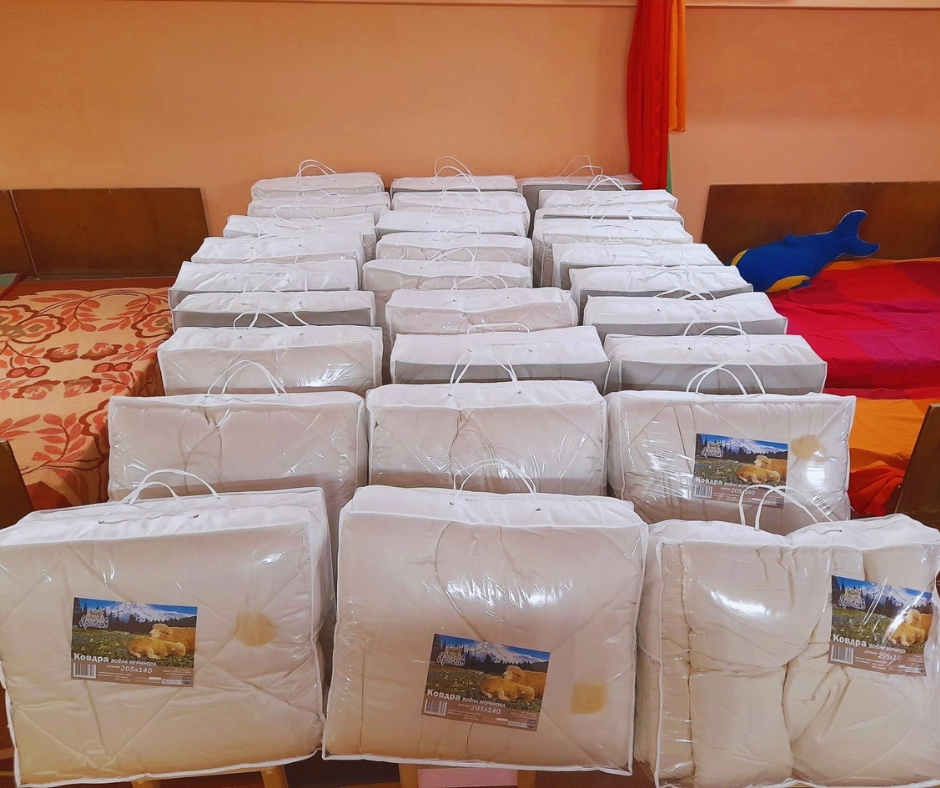 Warm blankets for children with disabilities
February 28, 2023
50 000 UAH spent on warm blankets for children with disabilities!
"GlobalLogic" company and its specialists have made a contribution to the welfare of children from the Fastiv Training and Rehabilitation Center. Thanks to their donation, 28 warm blankets were purchased. These blankets will be used in the bomb shelter to keep children warm during the air raid. After the war, its will move into the rooms so that children can use these blankets during a day's sleep.
The TulSun Foundation team is very grateful to "GlobalLogic" for their great support and contribution to helping the children who really need it. Such examples show how important it is to be open and cooperate to achieve a common goal, namely, to improve the lives of children with disabilities.
We continue to work on our projects and providing the comfort to the children with disabilities in the most difficult moments. Thank you for staying with us and supporting TulSun Foundation! Link for donation: https://bit.ly/3Gu6q68