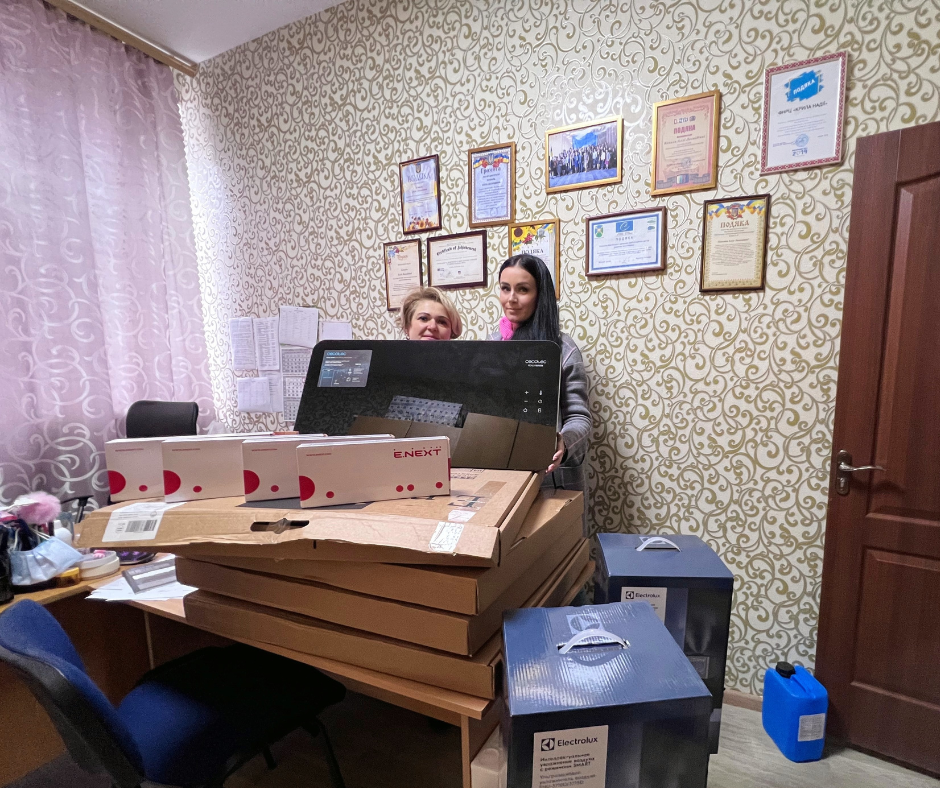 Technical equipment for the bomb shelter of Fastiv orphanage
November 11, 2022
49 054,88 UAH spent on providing all needed for the bomb shelter of social institution!
Last week, the TulSun Foundation team delivered technical equipment and school supplies to the Fastiv Training and Rehabilitation Center. In early September, 150 children with disabilities returned to this institution for study and rehabilitation. But getting knowledge during the war requires compliance with certain security rules, especially technical capabilities.
The funds spent were directed to purchase:
▪ eight heaters;
▪ two air humidiifiers;
▪ four emergency lanterns;
▪ two packs of photo paper;
▪ two packs of film for lamination;
▪ 20 packages of A4 paper.
Now the pupils of the social institution during the air anxiety will be able to spend time with benefit and in a warm space.
The TulSun Foundation team receives many important queries every day. And everyone can help us to close them by using repost or donate. Link for donation: https://bit.ly/3CJ99H0. Thank you for your support!