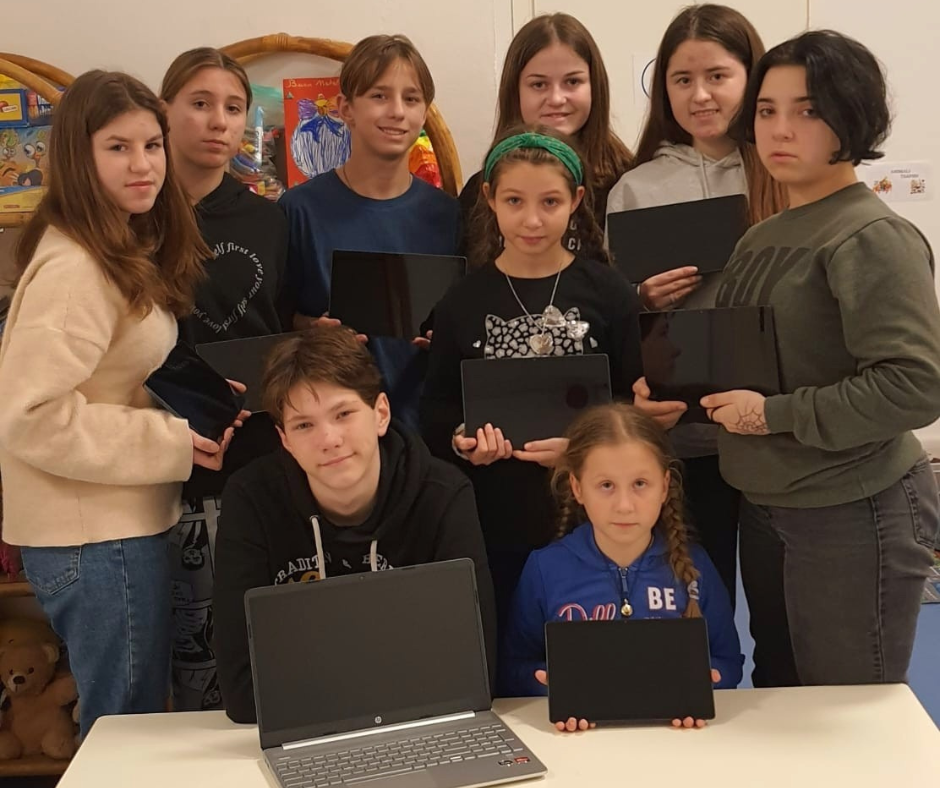 Technical equipment for studying orphans from "BAH.ROMA"
February 22, 2023
The frontman of "BAH.ROMA" band has donated 70 100 UAH to help orphans!
At the end of last year started the European charitable tour "META" to support children from Kyiv region under the care of the TulSun Foundation. During December and January concerts of "BAH.ROMA" band took place in Georgia, Portugal, as well as the Great Britain. It is symbolic that the first concert of this tour took place in Kyiv, with candles, during the blackout, despite nothing… This is another reminder of why Ukrainians are an incredible nation.
The donation received from the band by the TulSun Foundation team were aimed at a very important need, namely technical support for distance learning orphans. Eight tablets and one laptop were purchased for 20 kids from the Makariv District Center of Social Support for Children and Families "Promin Nadii", who are now in the shelter in Italy. In addition, during the tour Roman Bakharev told the world about the problems of Ukrainian children during the war and the importance of supporting them in such difficult times.
The TulSun Foundation is incredibly grateful to the "BAH.ROMA" team and to every visitor of charitable concerts. You created a miracle in the life of children who really need it!