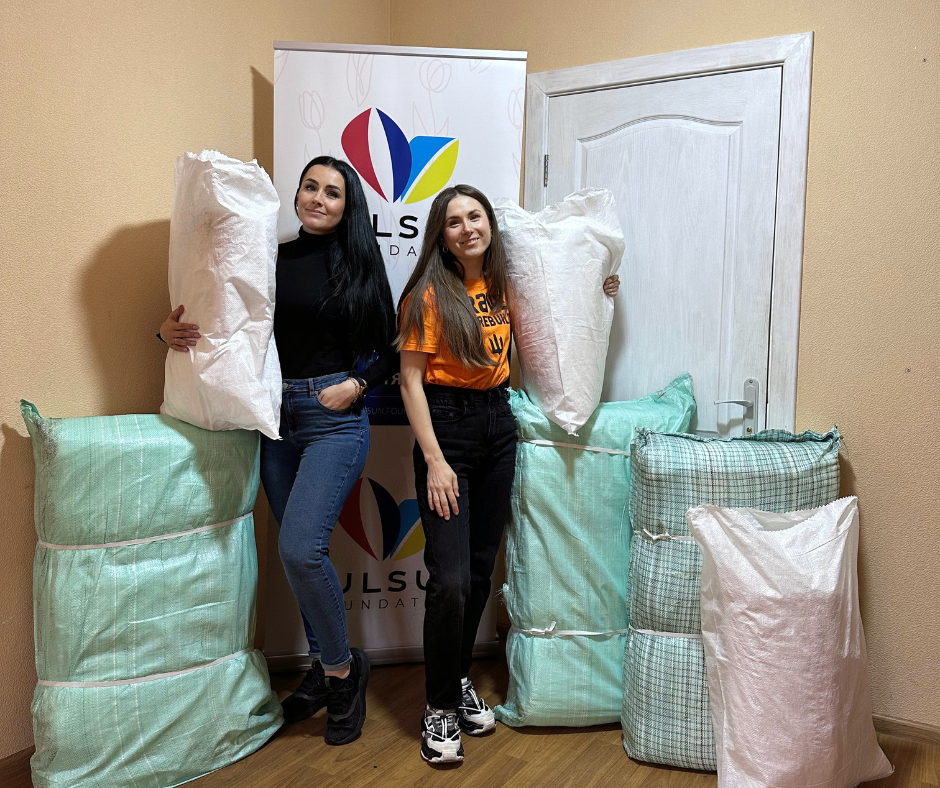 Support for the "Brave to rebuild" initiative
March 31, 2023
TulSun Foundation supported the volunteer initiative "Brave to rebuild"!
As you all know, TulSun Foundation is known for its charitable projects aimed at helping socially vulnerable children in the Kyiv region. But recently, the foundation has taken another step towards supporting those in need. The TulSun`s team has provided atypical assistance to the volunteer initiative "Brave to rebuild" in the amount of 19 995 UAH. With these funds, 3 225 construction sacks were purchased and this week were handed over to the representative of the volunteer initiative, Taisiia.
The "Brave to rebuild" initiative is an incredible and inspiring example of Ukraine's restoration. The selflessness and hard work of the volunteer team significantly improve the situation of people affected by the war in Ukraine. Supporting such an organization today is great importance to help this initiative continue its work and have a significant impact on society.
The TulSun`s team highly values the efforts of volunteers for their dedication to social initiatives and their contribution to positive changes in Ukraine.