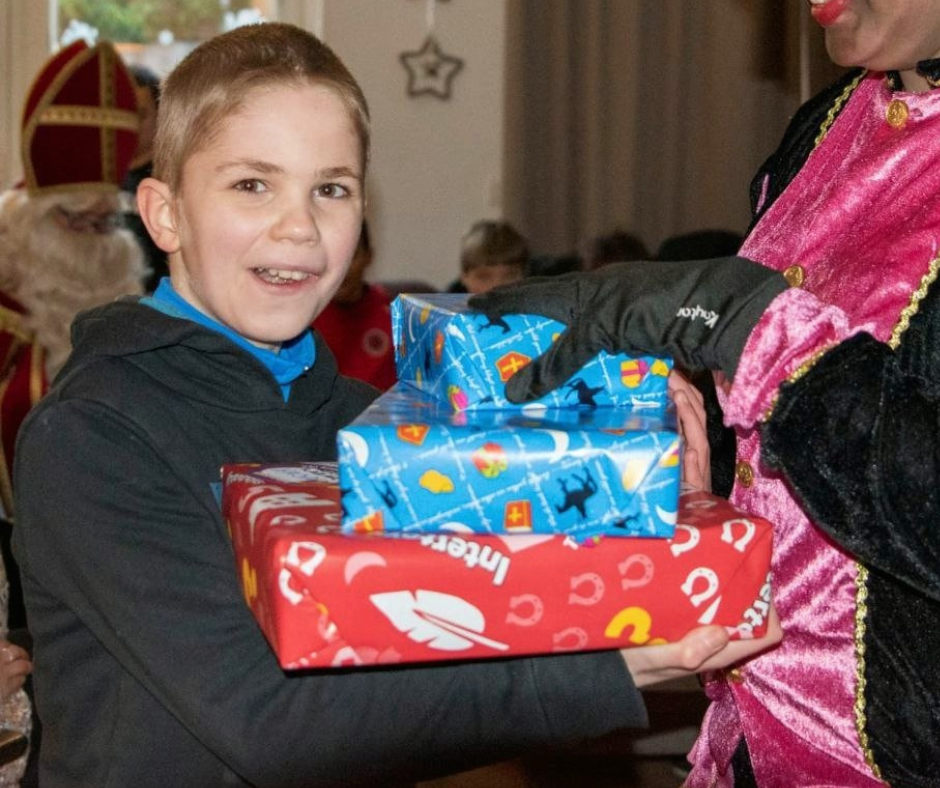 Holiday with gifts for children with disabilities
December 9, 2022
Santa Claus has visited children with disabilities and delivered gifts!
Since April, 13 children with disabilities from the Trypillia Training and Rehabilitation Centre have been in the shelter of Amersfoort city. During these months, they learned about the culture of another country and the TulSun Foundation team decided to arrange a surprise to please children. After all, on 6th December all children celebrate Sinterklaas or St. Nicholas Day in the Netherlands.
The TulSun Foundation spent 875 EUR for the holiday organization. This amount has spent on gifts for every child, animators, rent of Santa Claus and his assistants suits, sweets, food and drinks. And most importantly, children could communicate with Santa in their native language and feel like they were at home in Ukraine.
No war has the right to take away a holiday from children. The TulSun Foundation team is doing everything possible to make children happy every minute. Do you want like we? – Link: https://bit.ly/3CJ99H0