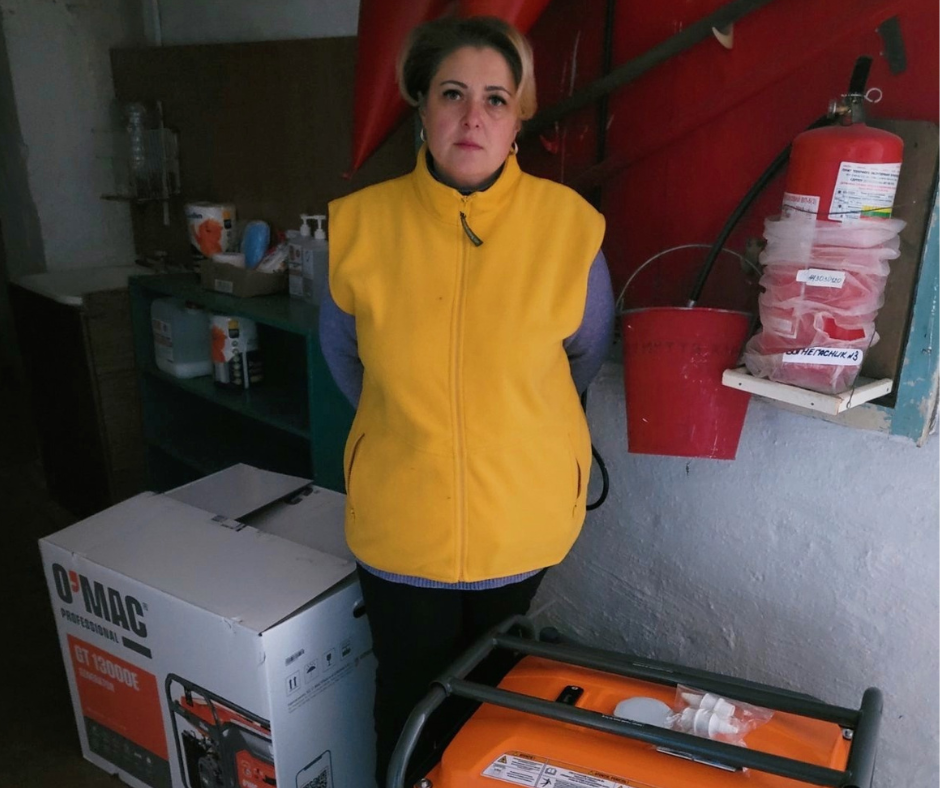 Electric generator for children of the Fastiv orphanage
November 23, 2022
1 581,50 EUR spent on electric generator for children's social institution!
This month, the TulSun Foundation team continued to provide the most needed stuff for children. In the conditions of war and with constant absence of light, children could not continue full-fledged education. Heat heaters, air moisturizers, emergency lanterns and much more have already been delivered to the Fastiv Training and Rehabilitation Center. But did not enough of the most important thing!
This amount has spent on the electric generator to provide uninterrupted educational process for 160 children with disabilities. Also, this technical equipment will help to heat the bomb shelter during the danger from the sky. The TulSun Foundation team hopes that the periods of air raids, planned and emergency blackouts will be pass more imperceptibly for children and will not create additional stress situations for them.
To give a piece of light to orphans and children with disabilities can be via the link: https://bit.ly/3CJ99H0. Thanks for your support!