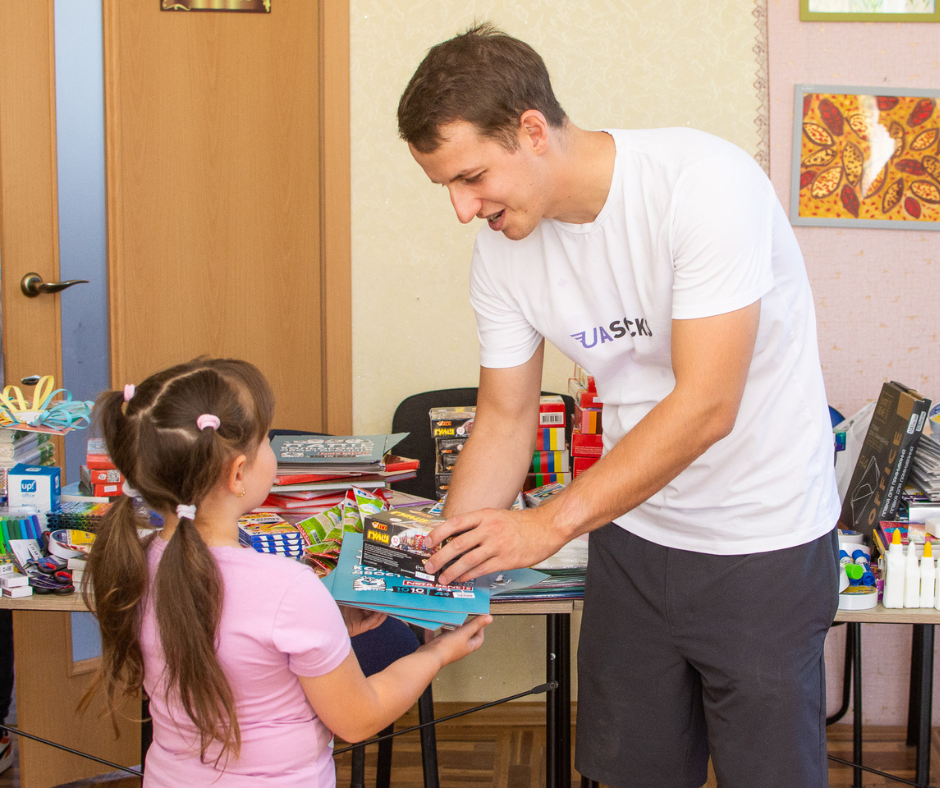 172 Children of the Fastiv Center are «Ready for School»
September 15, 2023
Creative States spent 31,000 UAH on preparing children with disabilities for the school year!
This week, our TulSun team, together with the partner, Creative States, made a special visit to the Fastiv Training and Rehabilitation Center as part of the «Ready for School» project. A resident of Creative States from the UASocks company became a benefactor of this project.
Representatives of our partner personally handed over school supplies to 172 children with disabilities. The list of provided supplies included:
– сolored markers;
– сolored paper and cardboard;
– plasticine;
– everything for creativity;
– notebooks and files A4;
– PVA glue;
– tape;
– folders;
– pens and pencils;
– scissors and paper;
– staplers and staples.
We are extremely grateful to our partners Creative States and UASocks for their crucial help in preparing children with disabilities for the new school year. Your personal attention and warmth given to the children are the greatest value. Look what we can do together!