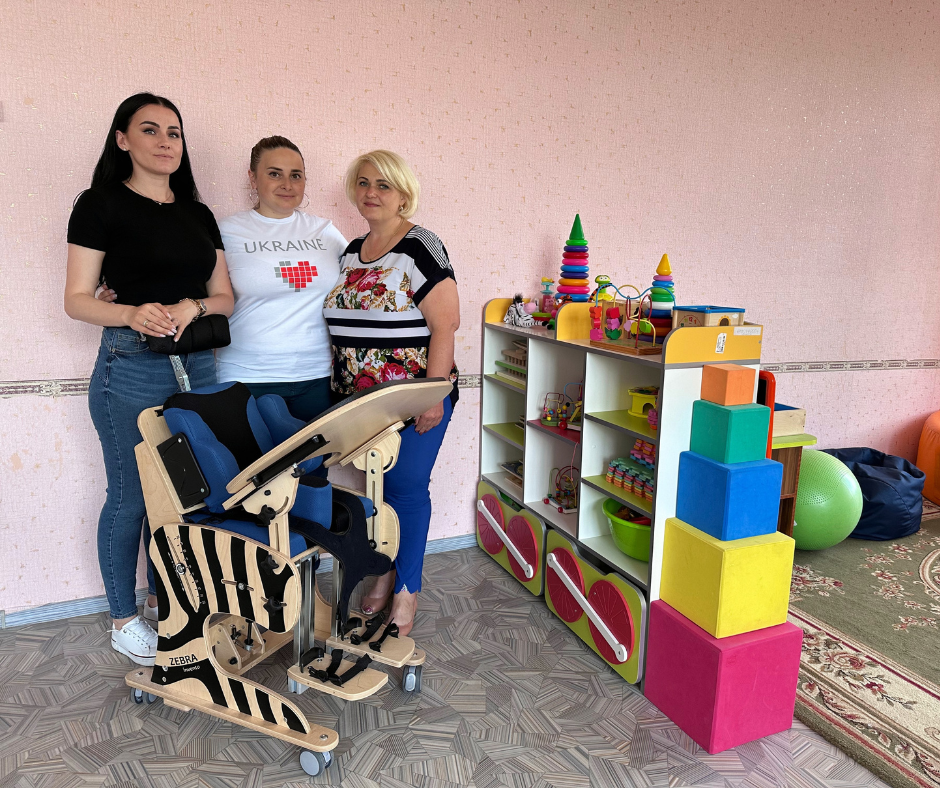 Visit of «Ukraine Charity» to Fastiv Social Center
July 3, 2023
A special visit to children with disabilities!
Last week, our TulSun Foundation team, along with a representative from our partner «Ukraine Charity», visited the Fastiv Training and Rehabilitation Center. The director warmly conducted a tour of the social institution, during which we had a wonderful opportunity to show the partner how the children undergo rehabilitation using the equipment that was acquired thanks to them. She also shared with us the positive impact this equipment has on the children's development.
Our team also took this opportunity to express immeasurable gratitude to our partner's representative, presenting her with a statuette as a token of our fruitful collaboration and invaluable assistance provided to orphans and children with disabilities. Our joint efforts truly matter to these little friends, and we greatly appreciate it.
Together, we are changing the world for children, providing them with hope, support, and opportunities for growth. Don't forget to follow our updates as we continue working to make their lives brighter and filled with joy!